Meltdown 145 was a success. She snuck in another win after a hard-fought battle against Logan McAllister. It was a nail bitter to the very end. Kagura Ohzora was happy. Even the flak she received afterwards about how she "cheated" to win wasn't enough to dampen her mood. It didn't matter. Why? Because it wasn't a huge deal. Not in her mind. People needed to realize that she wasn't a good girl. She might have been a nice girl, but she was far from being a saint. She stated it out loud; proudly. She wasn't above cheating to win. If it made the pricks and assholes of the wrestling world squirm that much more, then she felt like she was playing the role she was born to. There was just one little problem. Her next opponent was the exact same way. Cut from the same cloth. Molded from the same cast. That realization was enough to bring her down; just a little bit. But not entirely.
Kagura was riding up north with her boyfriend, who had returned from working on another project in Japan a few days prior. She had taken a plane from Minneapolis to New York City, to meet him. From there he had rented a car to drive them up to see an old college buddy of his that lived in Buffalo. They planned to stay the night, before driving the rest of the way to Toronto. It wasn't far. She let out a sigh as she stared out of the window, watching the scenery go by. It was cold outside, and forecasters had predicted snow, but so far everything was clear.
"Say Derrick, this friend of yours. How are we going to get past the language barrier? He doesn't speak Japanese, does he?"
The man turned his head and adjusted his glasses, "Nope. But he can understand it when it's spoken to him. I think you'll be fine. You're the same way with English, right?"
She nodded, "So what's his story?"
"The short version? Kevin and I roomed throughout college. He studied education while I studied history. We took about four years of language study together, and even went to visit Japan one summer. That's what inspired me to move there and work. Kevin never wanted to do that. After graduating, he found that he didn't like his chosen career, so he quit and became an electrician."
"An electrician, isn't that blue-collar work?"
"Skilled blue-collar work. He makes more money than I do."
Kagura raised an eyebrow. In Japan, a profession was a sign of pride. Skilled laborers were often viewed as being less intelligent, and less accomplished than doctors, lawyers, and salarymen. Just another cultural divide she supposed. Derrick laughed.
"But we were wild though. We partied all the time. We went on outrageous trips, and made a ton of dumb decisions the process. They were some of the best times of my life. Kevin and I went our own ways after graduation, but we kept in touch. I tended to visit him about once every year when I came to the States, but it's been about three years since we last saw each other."
"Three years, huh? I can't believe you were such a party animal. What happened?"
He scoffed, "I started my career and became a workaholic, I guess. I plan on cutting loose, though. At least for one night. My question to you, country girl, is can you keep up?"
---
Kevin lived in modest sized house. He wasn't married, and didn't have any kids. He was living the bachelor lifestyle, according to Derrick. He was basically a glorified playboy. Wonderful. His neighborhood wasn't horrible, but it did have some rough spots with some shoddy looking homes that were not kept up. He took the bags from the car, and led her to the front porch. The house did look well kept, and had a nicely groomed lawn, with couple of trees in the backyard. One right next to the roof. It looked like a cozy spot. He knocked on the door, and a blond-haired man of average height answered. Must have been Kevin. He appeared to be in decent shape; his build was like Derrick's. She greeted him a lot more shyly than she normally would have, but she hadn't ever been comfortable around new people.
"This your new girlfriend, man? She's pretty hot. Good for you. About time you got some action," he said, slapping the black-haired man on the back.
Derrick laughed, "She can understand you, you know? She just can't speak the language very well."
Kevin turned, "Konnichiwa, Kagura-san. And that's all I've got. Welcome."
She giggled and bowed, "Thank you for having us, Kevin."
She flushed red with embarrassment and quickly removed her shoes and tossed them by the foyer. That was one custom she kept out of habit, Kevin saw her and laughed.
"Don't worry about the shoes. Y'all drinking tonight? I've got beer?"
Beer? Kagura wasn't much of a beer drinker. The last time she had tried it, it looked and tasted like stale urine. She preferred the harder stuff. Vodka was her favorite. Was that weird, a Japanese that liked vodka? She supposed that it would have been stereotypical if she just drank sake. But really, she liked everything. But beer?
"Sure, dude. Kagura, you down to drink?"
She nodded. I guess she could give the piss water another shot. Soon the living room was filled with raucous laughter as Derrick and Kevin began to catch up. New stories and old stories were exchanged. Kevin turned to Kagura after Derrick had let her profession slip.
"You're a pro wrestler, huh? That's cool."
"You watch WZCW?"
He laughed and shook his head, "I haven't watched wrasslin' in years, sweetheart. Not since Howdy Doody was champion."
She chuckled. His words were already starting to slur.
Kevin starred at her briefly and then blurted out, "Hey, you ever tied anyone up with those legs of yours? Those things have got to be weapons of mass destruction."
Kagura nearly spit out her drink. "W-well… I- uh… yes, actually. There's a technique I use..."
He laughed and pointed to Derrick, "Well then you should use them on this guy here. He's a total M."
Her boyfriend nearly choked on his drink. "That's bullshit. She might look like a hellcat, but I can guarantee that I can make her purr like a kitten."
"Derrick!"
Kagura was flabbergasted. Then she noticed that he was even more drunk than his friend. Looking down, she saw beer bottles littered everywhere. She was out of her comfort zone now, but she trusted Derrick. After all she had been through. The pain, the suffering, and the torment; she just wanted to cut loose too. So, she took another sip of her beer. It didn't taste as bitter as she remembered. It tasted pretty good. She downed it, and reached for another. Soon she began to feel warm inside. Lightheaded. She felt herself letting go of the stress. Everything, was gone. Replaced by a drunken haze the likes she had never experienced before.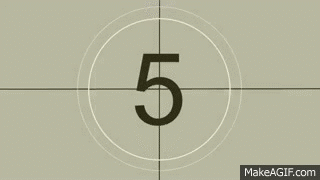 Kagura roared with laughter after Kevin finished telling another story at her boyfriend's expense. They sat in the circle, laughing, drinking, and telling stories. Time ticked. Minutes turned into hours. And soon it was getting late. She raised her hand, "I've got one."
"My next opponent is a girl called Batti. Battttti Otaku. Batti is cool. I like her. No wait, no I don't. I don't, because Battttti is a terrible person. Why is she a terrible person? I'll tell you. Batti likes traps. A trap is a boy that looks and dresses like a girl, but is in fact still a boy. And she likes shotacon. And yaoi. I'm sure I heard her backstage claim one time that her favorite anime was Boku no Pico. I looked up Boku no Pico, and I nearly had to dig my eye out with a rusty spoon. But I didn't have one, so it was awkward. And I can't stand her weebish Engrish.
'That's soooo kawaii desu-ka? You are sugoi desu-ne?'
Gahhh!"
Kagura buried her face in her hands.
"Anime was a mistake. It was a huge mistake…"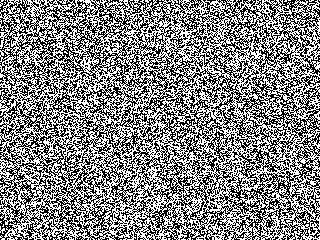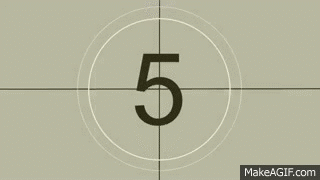 Kagura excused herself to use the restroom, leaving Derrick and Kevin alone. The old friends sat in silence until Kevin spoke up…
"So… you're serious about Kagura, huh?"
Derrick took a sip of his beer, "Yep…"
Silence…
"You going to ask her to marry you?"
More silence…
"Yeah, probably."
Kevin took a sip of his, "Can I be your best man?"
Even more silence…
"Sure. Though it's not like I have anyone else I can ask."
And even more silence...
"Hey, I'm starving. Do you want to go eat Taco Bell? It's right down the road."
Derrick shook his head, "Nah, I've sworn off Taco Bell for a while. Got really sick the last two times I've eaten there. I even warned Kagura not to take us there. But she was like, 'God dammit, I'm starving!' Her stomach is like a garbage disposal. I've never seen her get sick once. But it didn't end well for me. I had to stop in the middle of sex, and take a shit. It wasn't pleasant."
"Oh…"
Silence…
"But you finished, right?"
Derrick downed the rest of his beer.
"Hell yeah, I finished."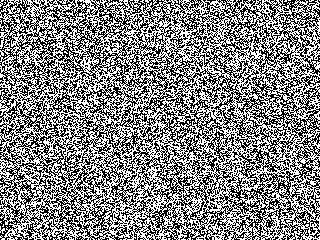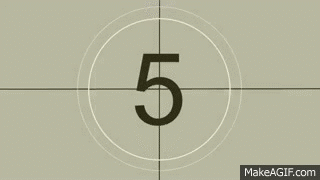 Kagura stumbled out from the restroom, using the wall to prop herself up. She turned towards Kevin and spoke in really broke Japanese, "Hey, uh. Uh… do you have something fun to do. Like darts or ping pong?"
Kevin pondered for a bit, "I have a horseshoe set outside."
Kagura shrugged, "Never played it."
He smiled, "I'll show you."
The trio went outside, and Kevin showed Kagura the game and how to play. Looked simple enough. Take the bent iron bar and throw it around the hook. Easy. They played a few games. Derrick won the first. Kevin won the next two. Kagura was beginning to feel frustrated. Finally, after many attempts she managed to hook two of her horseshoes first, and placed herself in the lead. She was going to win. It felt good to win. She took a swig from her bottle, and eyed the hook as best she could.
"It's an easy toss, babe. Don't miss it." teased Derrick.
Kagura chuckled and responded in slurred English, "Watch and learn noob. Hold my beer."
She stared forward. Eyes on the hook. Suddenly her vision went blurry. Very blurry. Kagura rubbed her eyes and tried to shake the cobwebs loose. And then with as much skill as she could muster, she threw. With as much poise and dignity as she could summon as the next head of the Watarai clan and potential leader of the Ise, Mie Grand Shrine, she threw. With the goddess Amaterasu watching over her, guiding her hand, lending her power, she threw…
…The horseshoe so hard that it soared over the hook, and straight through Kevin's window. Shattering the glass.
"Holy shit!" cried Derrick.
"This ain't baseball Kagura."
Kagura looked at the window in horror. As did Kevin. He slowly turned to her and asked, "Are-are you drunk?"
She collapsed to her knees and sobbed, "Yeeeeessssss!"
Derrick looked at his watch. It was after midnight. He was tired. And drunk. Really drunk. He started chuckling. This reminded him of the good old days. Kevin sighed. He'd worry about the window in the morning. Derrick went inside and passed out on the couch. Kagura stumbled in behind him and collapsed on the loveseat on the other side. Kevin attempted to make it down the hallway to his room, but ended up passing out in the middle of the hallway, his beer bottle bouncing off the hardwood floor in the process.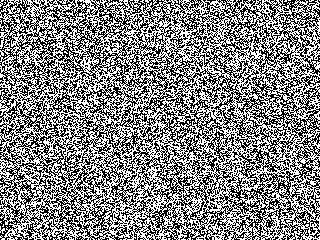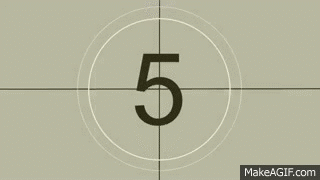 Kagura awoke some time later. She glanced at her phone. Only an hour had passed. She needed to pee. She groaned and pulled herself to her feet. Derrick was sound asleep on the couch, and Kevin was still passed out in the hallway. Disoriented, and not wanting to stumble over her boyfriend's bestie's comatose body, she made her way outside. Barely able to see straight, she plopped down in front of the bush by the front door. Not having the first clue where she was, she tried reaching for the lever to flush a toilet that clearly was not there, and in a drunken haze called out for toilet paper. She cursed, and tried to stand, but fell backwards over the bush and into the flower bed. She laid there, covered in dirt, for a few seconds before pulling herself to her feet. She began walking forward in a daze, like she was sleepwalking. Somehow her KFAD briefcase, which guaranteed her a world title shot and a shot at a better future, was now sitting on the hood of Derrick's car. She had no clue how it got there. Her head hurt trying to think about it. She grabbed the case and stumbled forward.
Suddenly a weird feeling came over her. The last few hours felt like a dream. Like she was stuck in a weird parallel universe. I mean, Kagura Ohzora would NOT get plastered at some dude's house. Nope. Definitely not. Suddenly she found herself in a gym, with all sorts of equipment around her. That's right. She was in Toronto training for her big match at Unscripted. Not standing in a drunken stupor in some guys yard after peeing in his flower bed. Kagura Ohzora would NEVER do that. Not in a million years. That sounded like something Batti would do. Batti was the wild one. Not her. She had a reputation to uphold.
Suddenly she found herself climbing. Her hands grasped around a cold metal object, like she was scaling some sort of obstacle. On and on she climbed. She began to sweat, her lungs burned, and her chest heaved. She coughed and gagged as she grasped the briefcase, trying her best not to let it fall. It felt like she was climbing for eternity. On and on. Never stopping. Never resting. She had a goal to reach after all. To be world champion. It was close. Soooooo close….
"I'm NOT going to lose to you Batti! Not after I've come this far. I'm not going to lose to anyone, until I become world champion."
Suddenly the metal bar gave away, and she felt herself slipping. She reached out and grabbed the steel bar adjacent to her, and tried to pull herself up using that, while grabbing the top of the obstacle. The bar beneath her gave way and collapsed, yet she climbed. Struggling against a seemingly impossible dream. But those people that doubted her were wrong. She'd show them. Doesn't matter if the champ was still Cooper after Unscripted, or if Constantine, in the upset of the century, ripped that title away from him. She was still going to win in the end. She managed to pull herself up and over the top of the bar, swinging the briefcase up first, before her right leg. With the added momentum on her side, she swung her body to the top of the obstacle, just as the second bar gave way. She looked up at the sky and laughed. She got to her feet, grabbed the briefcase, and held it above her head. She let out a primal scream, cutting the stillness of the night in half like a hot knife through butter. What she hadn't realized was that she had stared into the abyss for too long. Because now it was staring right back at her. Kagura heard laughter. It filled the air, answering her cries. She looked up and saw something that gave her chills…
"Batti? It can't be. Why are YOU here? Can't you see that I'm training to beat you? Again. I did it once; fair and square. And I'll do it again, as many times as I need. Because this is MY spot!"
She swung the briefcase forward at the invisible picture of Batti; her body spinning wildly.
"MY spot!"
She gasped as the briefcase flew out of her hands, as she felt herself falling backwards. Into the abyss. It had opened wide to swallow her whole. That's all she saw beneath her. An infinite void of pitch black darkness. She clenched her fists in frustration.
"Why must our fates be entangled so, answer me Batti Otaku! Every time I manage to get ahead, you're always there, mocking me. Taunting me. One step behind me, or right beside me. I can never escape you. I can see the future, and I hate it. All roads lead to the same path. Doesn't matter if I beat you at Unscripted or not. Sooner or later, I foresee that you'll catch up to me again. If I lose, then the road becomes narrower. When I become world champion, and there is NO question that I will be, the person that I foresee that will eventually beat me, and wrench that fifteen pounds of gold out of my grasp will be you. That's what fate is telling me. And you know what? If that is true, then I'm happy to have a rival just like you. Because honestly, there hasn't ever been anyone else that has ever pushed me to my limits. Beat me if you can; my glorious weeaboo nemesis."
Kagura smiled, as the darkness swallowed her whole.
---
The next morning Derrick awoke to find that Kagura was not sleeping on the loveseat across the room. That's the last place he remembered seeing her. He and Kevin searched the whole house, but she was nowhere to be found. They checked outside. The car. The shed. The front yard. The ditch in the back yard. She was gone. Derrick was beginning to panic. He was still hungover. He hadn't drank like that since college, probably. He heard Kevin curse out loud after seeing his window, now that he had sobered up. He chuckled to himself, before turning to inspect the back side of the house. He looked forward and then up. His jaw dropped; the breath caught in his chest.
He turned, "Uh… Kev… you might want to come and see this…"
He watched as his friend stumbled over from the other side of the house, as he pointed to the top of the house. Kevin too one look at his soffit, and mumbled in disbelief.
"What the fuck…"
The gutter had been torn off the side of the house. Not just the downspout, but half of the gutter had been torn from the soffit itself. Slowly, Derrick began to giggle. His chuckle turning into a chortle, and soon he was howling with laughter.
"Oh my god, no freaking way man…"
"I'll get a ladder," said Kevin.
Several minutes later Derrick scaled the extension ladder to find Kagura passed out asleep on the roof. He climbed over and shook her awake. She groaned and opened her eyes. They were bloodshot red.
"Derrick?"
She looked around confused.
"Wha…?"
She grabbed her head. It hurt like a bitch. She had a cut on her hand that had heeled as she slept. She looked around even more confused than she was before.
"What on earth happened last night? Last thing I remembered was falling into an abyss."
Derrick stifled a laugh, "Everything happened. But if you really want to know; we all got drunk. Really drunk. You were so drunk that you broke Kevin's window…"
Kagura's eyes widened in horror. After climbing down, she immediately bowed as deeply as she could in apology. Kevin laughed it off.
"You're not mad?"
"No, ma'am. I'm furious, but this whole situation is ridiculous. Completely ridiculous. Look…"
He pointed up, as Kagura eyes widened in shock, "How…"
"The only explanation is that you got so wasted, you tried climbing the gutter, broke it, but still managed to make it on top of the roof. Where you passed out," explained Derrick.
"Oh god…" Kagura said, as she buried her face in her hands.
"It's alright," said Kevin.
"This stuff can be repaired, but know that I'm never going to let you live any of this down."
"I'll pay for the damages, I promise!" Kagura bowed again.
She rubbed her head, suddenly remembering something really important from last night.
"Did you see my briefcase on the roof, Derrick? I remember vaguely having it with me."
Derrick laughed as he approached, and gave her a hug. He then pointed up to the sky next to the roof, and then to the right.
"It's in the tree right above us, babe. You must have thrown it up there. Don't know how you did it. But it's there."
"Oh hell, just kill me now…"
And from that point on, Kagura swore NEVER to touch a single drop of alcohol ever again.
"Meh… I give her a week before she's back on the sauce," said Derrick, as he pushed the KFAD briefcase free from the tree branches.